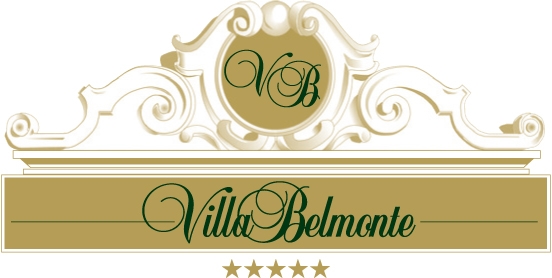 May 2014
Villa Belmonte, the luxury boutique hotel established in a historic Cape Town mansion by hoteliers Cliff and Tabea Jacobs, has been sold and has closed.
The price has not been disclosed, but it is understood that the new owner of the landmark property, who is British, plans to use the building, which has views over the city from the slopes of Table Mountain, as a personal residence.
Both Cliff and Tabea Jacobs have now started new careers – he as a property consultant focusing on hotels, guest houses, wine farms and game lodges and reserves. Tabea is studying to add a legal qualification to the business degrees she already has.
A former hotel manager with Southern Sun, Sun International and the Protea group and former franchisee of two Mike's Kitchen restaurants in Cape Town, Cliff Jacobs established Villa Belmonte in Oranjezicht with his wife in 1992.
Luxuriously equipped and lavishly furnished, it soon earned five stars from South African Tourism and was popular with business travellers and leisure tourists. Among the famous guests who stayed at the hotel over the years were novelist Maeve Binchy, who was a regular visitor and spent hours in her room writing, and global TV wildlife documentary superstar David Attenborough.
Over its 22 years of trading from February 1992 till closing in March this year, Villa Belmonte averaged about 65% occupancy.
As food, wine and good-living enthusiasts, Cliff and Tabea Jacobs hosted regular food and wine pairing dinners at Villa Belmonte down the years.
Jacobs says there is keen interest from potential investors in the hospitality property market. "My job is to match the buyers with the sellers to ensure that both are getting a good deal.
"Hotels and guesthouses have enjoyed a good few months in the Western Cape. It appears that good times are here again since the imbalance of supply and demand for accommodation that resulted from excessive expectations of the World Cup in 2010.
"In my 40-year career I have seen good and bad times for the hotel industry and have acquired knowledge and insight that I am ready to pass on," Jacobs said. "In some ways I feel like a cowboy without a horse now while I adapt to a new way of life and business."
He studied hard and long (more than 430 hours) to ensure he acquired the NQF 4 and 5 qualifications in real estate needed for his new career. He now operates the hotel management consultancy, Exquisite Hotel Consultants, which offers a full range of services to owners of hotels who need management advice and services and operational expertise.
Jacobs can be contacted at +27 84 413 1071 or +27 61 716 6951 or +27 21 554 0283.