Sumner Accommodation French Style, is a Bed & Breakfast option with a difference. On site managers provide a friendly personalised service, and the discrete comfortable French atmosphere that this bed and breakfast hotel offers, combined with its renown fresh baked croissant breakfasts provides a distinctive starting point for its guests each morning.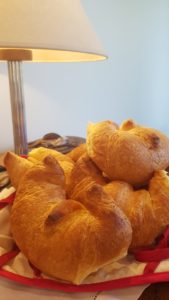 Guests can relax in Sumner and soak up the coastal/beach resort atmosphere, whatever the season, Summer or Winter while they can also rest easy in the knowledge that this hotel is high on safety and security.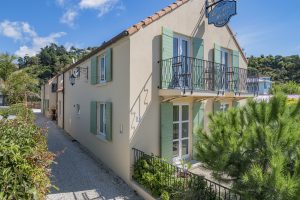 French Bed & Breakfast – our little Hotel Sumner, boasts a building designed by renowned Christchurch, now Nelson Architect Phillip Kennedy. The seaside hotel presents an attractive design, incorporating the French/Southern France Provincial building style, and one that blends well into the seaside village of Sumner.
The hotel's internal room layout is carefully crafted to provide guests with a relaxing space, and as a suitable base for enjoying the laid-back seaside environment.
Our Rooms
Our little Hotel Sumner Christchurch provides 6 private hotel rooms, complete with individual en-suites for travellers who want personalised service and hospitality plus a distinctive change from AirBnB shared accommodation, motel units and expensive apartments. Guests can make free use of the french-inspired bistro dinning area during the day & at night, as a lounge for relaxing with fellow travellers & friends. Check out the room images for a possible room preference, and make a direct booking.
Essentially, the hotel provides accommodation on the 1st Floor and 3 additional bedrooms on the ground floor. All doors are key card secured and the codes also enable access to the main door leading to the guests accommodation. The accommodation block being privately positioned with access available day or night to guests.
Christchurch
Christchurch, known for its English heritage, is located on the east coast of New Zealand's South Island. Flat-bottomed punts glide on the Avon River, which meanders through the city centre. On its banks are cycling paths, the green expanse of Hagley Park and Christchurch Botanic Gardens. In 2010 and 2011, earthquakes destroyed many of the historic centre's stone-built buildings.